Your Story Matters More Than You Know
What are your struggles and triumphs, failures and successes? Where have you been, and who have you loved deeply? This book offers fifty-two story prompts to unearth the path you've walked and the moments you've held dear. It also guides you through telling your stories, one paragraph at a time, even if you don't like to write. Explore your life with an open heart, and you'll be gifted insights—and connections with loved ones—you'll forever cherish.
"What a gift this beautiful book will be to the people lucky enough to read and act on it." —Bernadette Jiwa, best-selling author of Story Driven
April Bell is the founder of Tree of Life Legacies and co-creator of StoryCatcher® for iPhone. She facilitates the transformative gift of personal storytelling through video interviews, coaching, retreats, and workshops.
Looking for Help Telling Your Stories?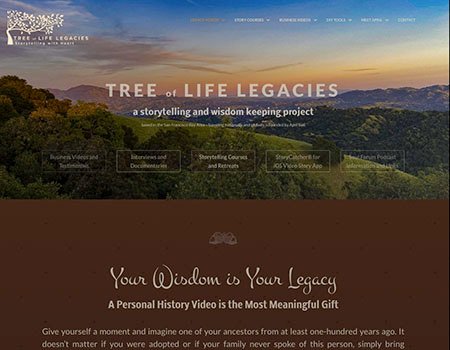 More about Finding and Telling Your Stories…
Your wisdom lives inside your stories. Delight in discovering them: the fifty-two life story prompts in this thoughtful book will shine a light and show the way.
My Life In Paragraphs is for the "reluctant storyteller," the person who doubts anybody cares to know the details of their lives, worries their personal stories don't deserve to take up time, and yet, has gained invaluable insights whenever they've taken a moment to reflect.
This book can help you:
Communicate what you've held dear over the years—your most cherished values
See what losses and gains shaped your life in meaningful ways
Gain the skills and confidence to effectively share the stories you unearth
Positively impact the lives of loved ones and strangers alike
Why tell stories?
Because telling each other stories reveals what made us who we are. It allows us to witness one another; we learn who we've shown up for and who showed up for us.
Our stories create meaning, connection, direction, and a sense of awe and gratitude. Stories matter.
This is the discovery author April Bell, a former reluctant storyteller, made when she took the questions she poses to her legacy video clients—and turned them on herself.
What's in this book?
My Life In Paragraphs is centered on fifty-two thought-provoking story prompts. They're arranged into four themes.
Earth: Grounding and Values
Air: Hopes and Dreams
Fire: Passions and Motivations
Water: Emotions
April guides you by the hand through these questions, and her one-paragraph-at-a-time method of storytelling that gathers momentum with each gentle step, no writing skills required.
For inspiration, you can read essays about the journey of others who overcame reluctance, dug into their stories, and found clarity they didn't even know was missing.
The process will guide you to "your story." You'll arrive there with more ease than you ever imagined, and be amazed by its richness.
The second half of the book includes tips for crafting and sharing your story—so whether you "publish" in a conversation with a loved one, a handwritten note, or an iPhone app for capturing and sharing videos, you'll know exactly what to do.
Why you should give the My Life In Paragraphs process a try:
Open this book and enjoy the fun, discovery, and magic that transpire when you let go of being a "reluctant storyteller" and bring your stories to life, one paragraph at a time.
"What a gift this beautiful book will be to the people lucky enough to read and act on it." 
–Bernadette Jiwa, bestselling author of Story Driven

"What April crafted guides you deeper and deeper and deeper into the story until you're face to face with the actual values you hold most dear. And that's the moment when you realize, 'Oh, I see why this works.'"
—Dan Senter, spiritual leader
"The story prompts look deceptively simple, but are truly thought-provoking. April's 'My Life in Paragraphs' framework is comprehensive, leaving you feeling like you've done a deep dive into the meaning and impact of your life and story. As a scientist, I've spent my life seeing stories in data; this process has taught me to recognize the power in each individual human story."
—Dr. Ann Blake, environmental scientist, changemaker, memoirist
"As a creative director, I learned early on that brands that allow their audiences to feel safe, heard, intelligent and worthy are the ones people love most. April's approach does all of this and her book is a great starting point for people to tell their stories with pride and grace."
—Jon Soto, creative director
"You know how sometimes what happens in your life, you never really look at what you learned from it? The questions prompted me to really see what I learned, what my values were, and how I grew."
—Carolyn Goto, workshop participant

"Hearing story examples of what's been important to other people helped me go further in my own thinking about what I want to pass on."
—Steve Alparone, workshop participant

"Wow! What a beautiful and practically useful book. It is written in such a clear and accessible way, I can imagine using the prompts and process and came away with motivation to explore my personal stories and those of others too."
—Laurie Senter, educator
"There is no greater agony than bearing an untold story inside you."
—Maya Angelou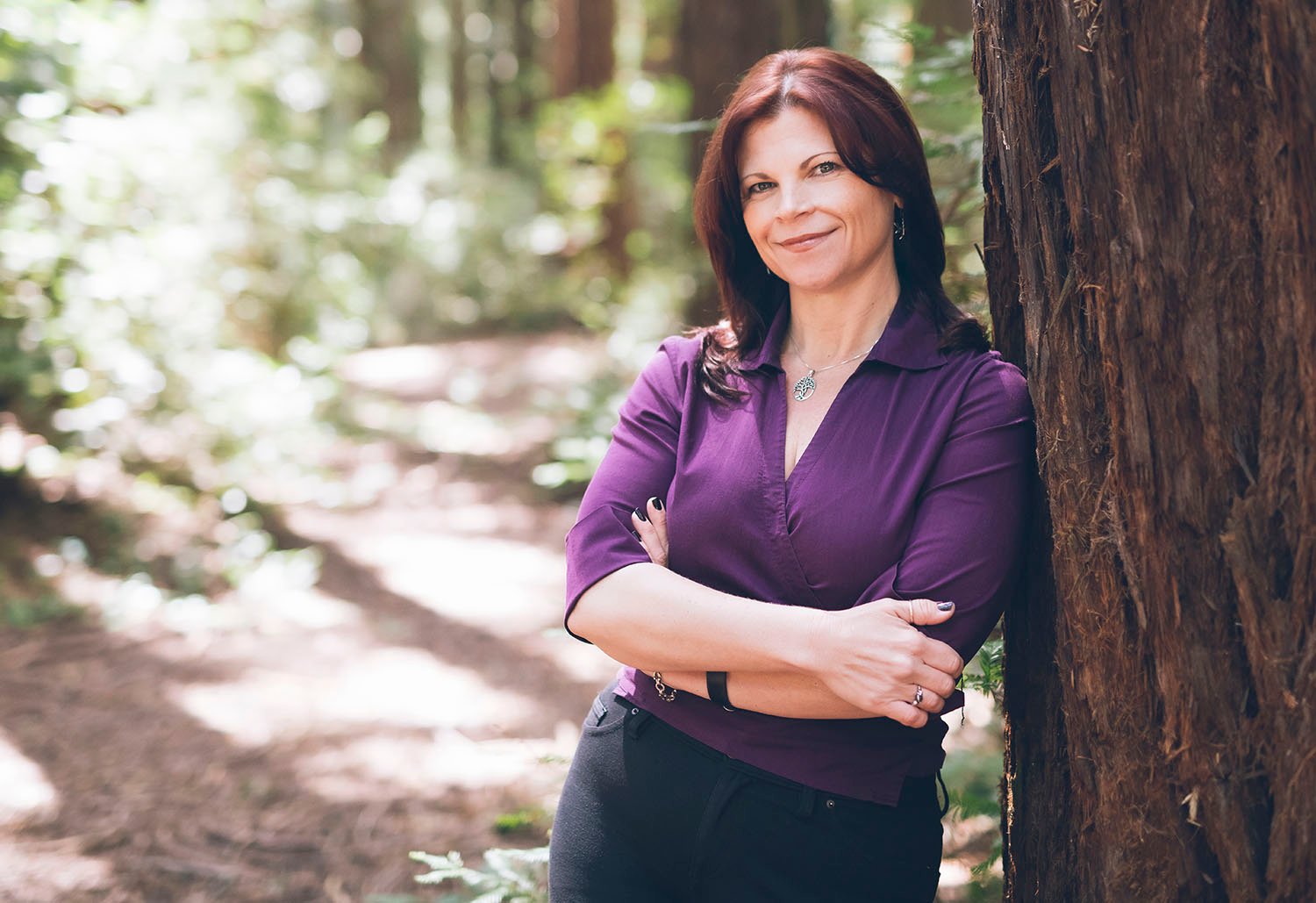 April Bell ~ Storytelling with Heart
I am the founder at Tree of Life Legacies, a storytelling and wisdom-keeping project based in the San Francisco Bay Area. Since 2008 I've been helping individuals and organizations find and tell their stories, often on video. As my storytelling focus lends toward the spoken word, people daunted by writing love the "My Life in Paragraphs" process I've developed. I am the co-creator of StoryCatcher® for iPhone, a simple and fun tool for creating and sharing video stories.
I am available to travel nationally and globally to lead my retreat-like workshop. Discover more by visiting TreeOfLifeLegacies.com/MLP
For fun I enjoy riding my mountain bike, trekking in the High Sierra, and exploring the mysteries of the human spirit and condition. Ultimately, it is our stories that connect and bind us, today and into the future.
What's your story?